Aspect Imaging Aspect Imaging Aspect Imaging
Aspect Imaging
When the doctor wants to see inside you
Aspect Imaging broke new grounds with its non-claustrophobic MRI machines.
We set new standards in making it simple and elegant to use.
Services
Reseach, User workflow analysis, UX design, UI design, Prototying
Categories
Medical | Devices | Clinical
Challenge
Aspect Imaging is known for its presence in the preclinical MRI sector, but it wanted to break new ground by offering CLINICAL MRI machines. Aspect Imaging approached us with a clear request: make their complex technology simple and intuitive to use and at the same time elegant and beautiful.
Solution
5ive researched the personas and the exact user workflows, and consequently came up with user experience that fitted like a glove to the actual user workflows and medical procedures. The graphical design that followed featured a unique balance between a "clinical look" and "consumer-like" wow factor.
WIREFRAMES
An MRI test is a complex process, involving several consecutive yet optional clinical protocols, each with its own configurable parameters. We designed a unique flow and a corresponding set of wireframes that streamlined it all and revealed to the doctors only the appropriate portion of information at any single step.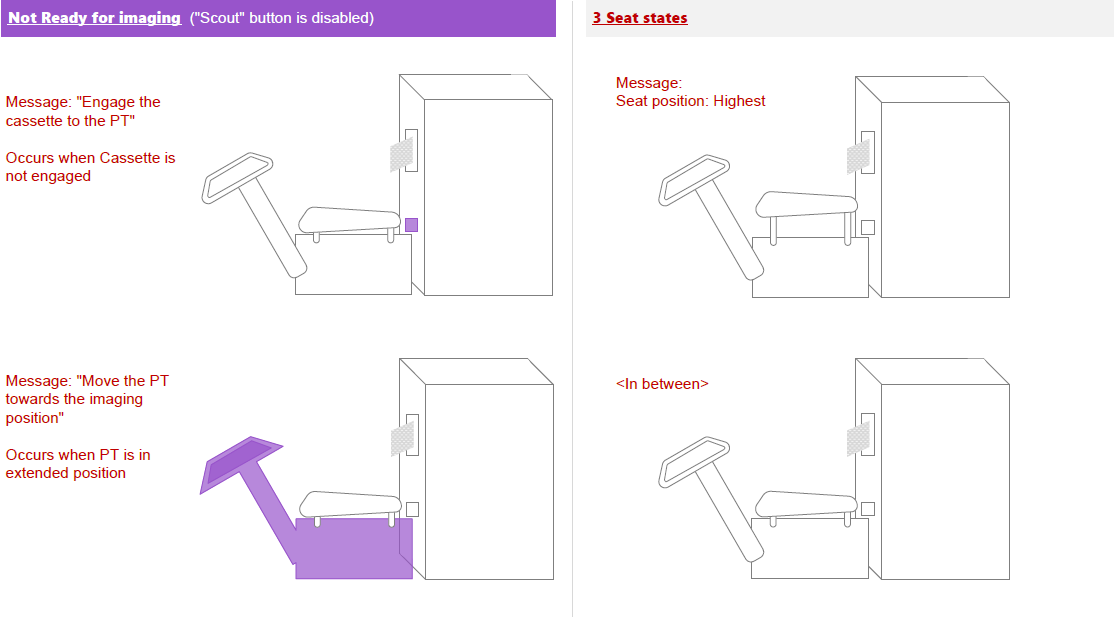 DESIGN
Interfaces of imaging devices normally comprise of just rectangular shapes. Why? So that the rectangular radiographic images would fit in. But uh, it's so dull... We juiced up the experience by introducing an arc that separated two areas: The images area and the control area. Furthermore, this vivid separation allowed us to seam together bright and dark backgrounds on the same screen, creating a refreshing experience.
IT HAS BEEN UNVEILED!
Aspect Imaging has unveiled WristView, a hand and wrist MRI system. It has already received nine orders and begins shipments of WristView. Indeed, the design process resulted in UX that was at the same time powerful and easy to use.
NEXT PROJECT