Datufly
Flying a drone in the sky - as easy as pie
Datumate developed a drone app for land surveying and construction.
They came to us looking for a fresh approach, and in just two months we designed an innovative experience that made the dust fly.
Services
Feature ideation workshop, Product state machine and flows, UX design, UI design, Marketing video
Categories
Drones | B2B | Maps
Challenge
DatuFly™ offers drones that photoshoot the ground for land surveying. The mobile app that controls the drones needs to be operated by "old fashioned" land surveyors. Therefore the requirement was definitive: usage should be as easy as 1-2-3.
Solution
5IVE started by formalizing the product's state machine and functional flow. Then created an interface that skillfully consolidated and merged a myriad of product states into a manageable amount of screen objects and actions.
WIREFRAMES
In our role as UX Foundation Engineers we started with the creation a state machine. It defined the complete product logic and surfaced the numerous nuances and irregularities of the drone's "life". As for the UX concept - we came up with a novel concept we named "layers & wizard hybrid". It had sequential and structured aspects (the wizard part of it) but at the same time was freestyle (achieved by showing and hiding layers as needed).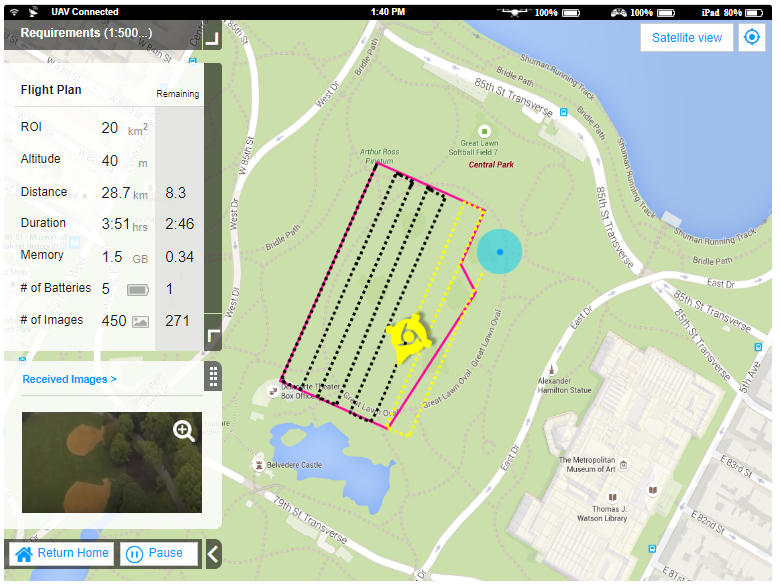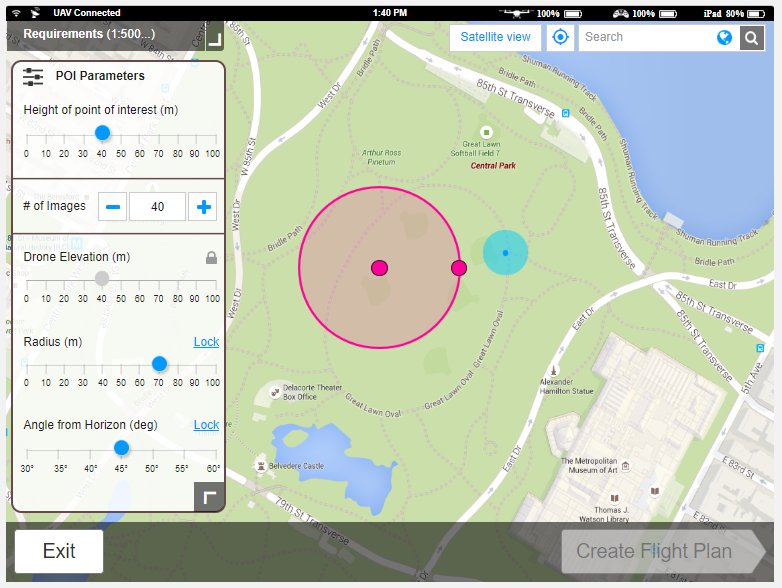 DESIGN
Flight plans are characterized by overwhelming amounts of data. However our users are ordinary land surveyors with little or no experience in flying drones. The design employed a concept of multi-layered expandable panes that revealed users from information explosion and let them focus on their actual mission.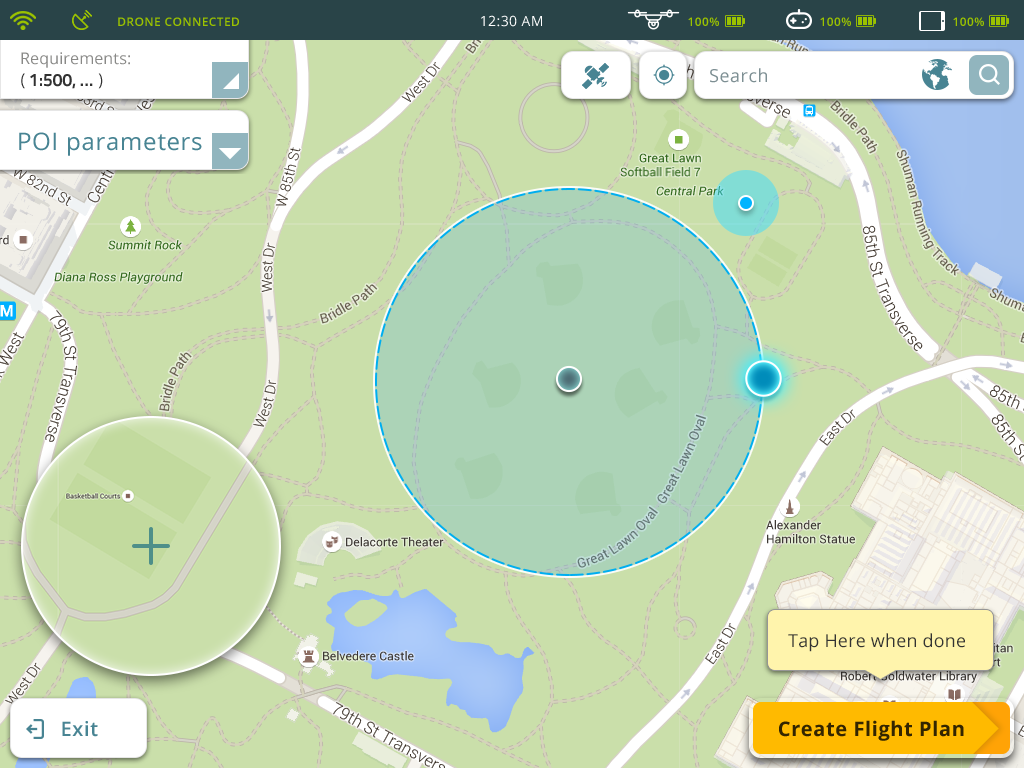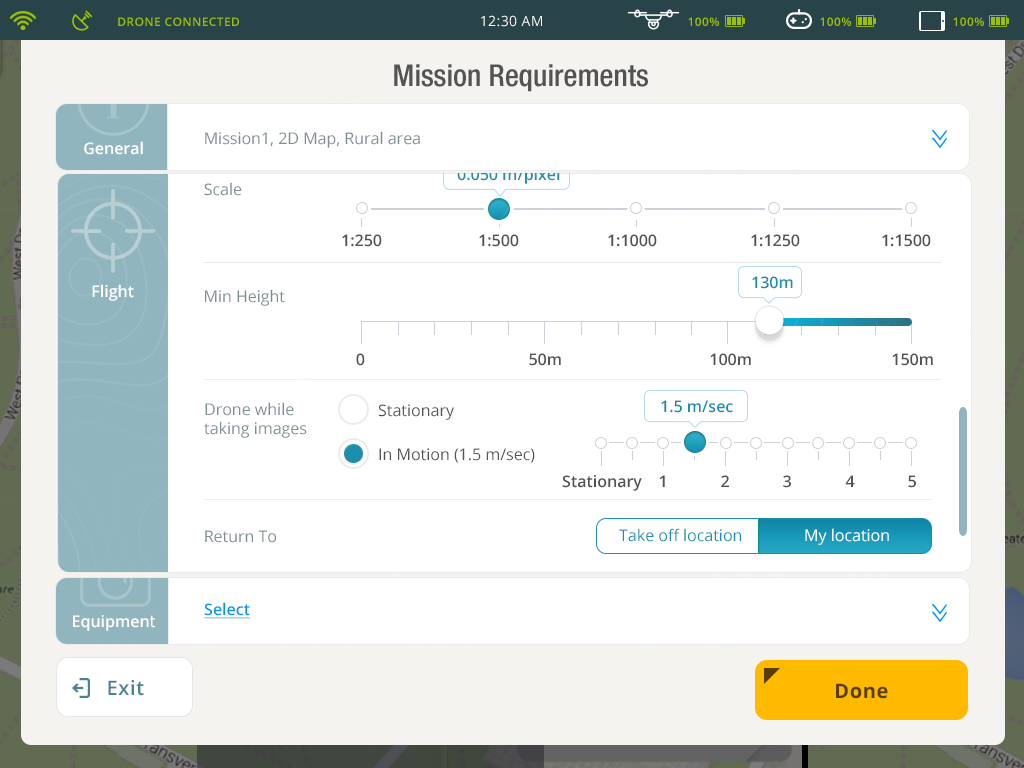 EXPERIENCE THAT FLIES HIGH
The result was a hybrid of wizard and conventional screens, that proved to be amazingly intuitive and readily used by land surveyors.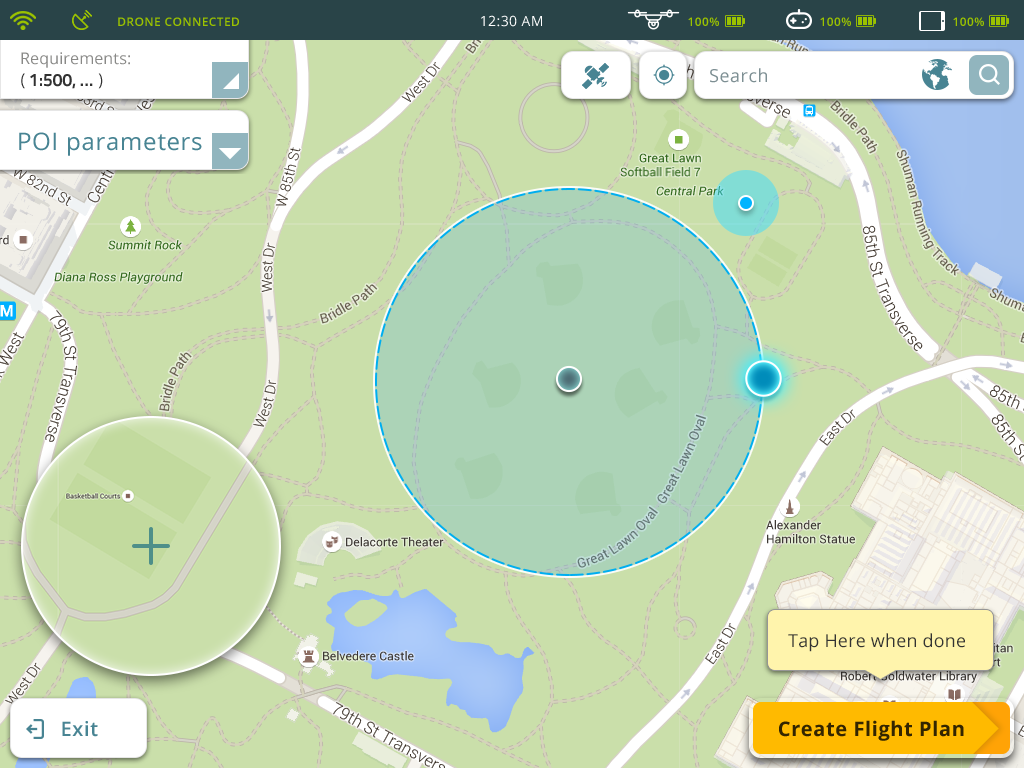 NEXT PROJECT