Moovit
Designing the world's #1 urban mobility app
The Moovit team approached us when they were just 3 people – the founders. They asked for an app that was first of its kind.
We delivered – big time.
Services
Research, Feature ideation workshop, Product state machine and flows, UX design, UI design
Categories
Consumer | Maps | Mobile | Content
Challenge
Moovit founders contemplated the first true personal transit assistant, covering all transit modes including buses, ferries,metro, trains etc. They approached us and requested a groundbreaking UX design for this uncharted land.
Solution
5IVE created a comprehensive 80 page UX foundation document that served Moovit during its first years. This definition catered a myriad of advanced features while keeping the experience intuitive and simple for consumers to use.
WIREFRAMES
The key to success was to ascertain that the screen flow and wireframes fit like a glove to the actual user scenarios and flows. About 100 wireframes have been created to cover all possible states in the user journey.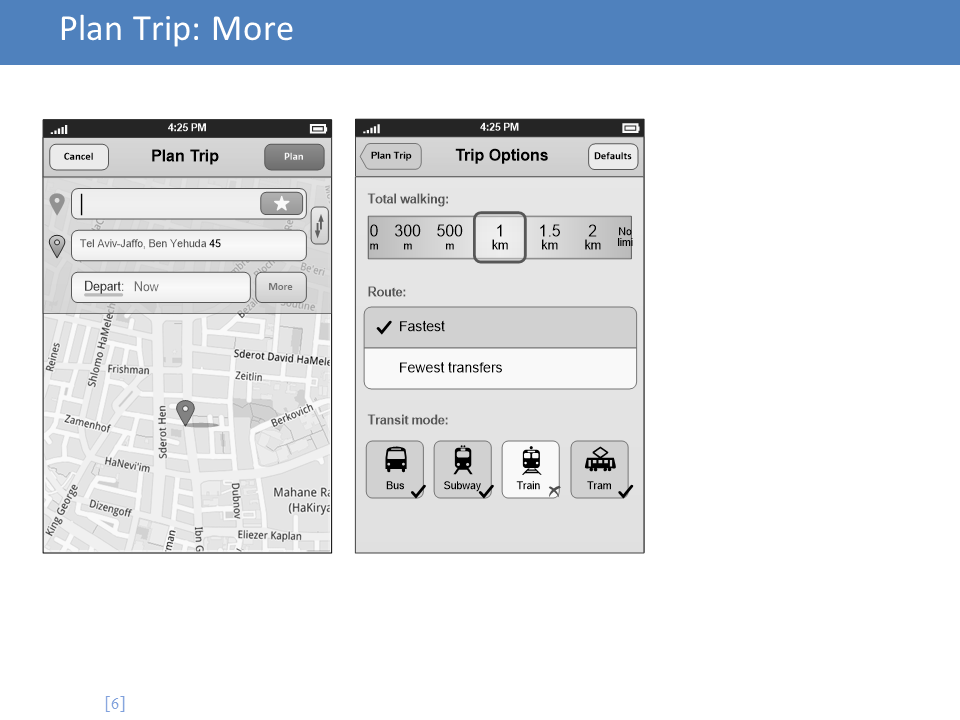 DESIGN
When designing a map based app, the visual language and symbols all revolve around the graphical language of the map. We created the baseline graphic language when Moovit was still a tiny startup with just 3 eager founders. It has been of course modernized by Moovit along the years.
350 MILLION USERS
Moovit penetrated the market and quickly gained a considerable customer base of 3 Million users towards the end of 2013, which probably paved the way for its 350 Million users today.
NEXT PROJECT