Simplex
FLAWLESS DESIGN MAKES BITCOINERS SHINE
SIMPLEX IS ABOUT ENABLING PAYMENTS & DEFEATING FRAUDS.
WE WERE CALLED IN TO ENGINEER A FAILPROOF SOLUTION.
Services
Research, UX architecture, UX design, UI design, Responsivity design
Categories
Consumer | Fintech | Mobile | Responsive | Retail
Challenge
When Bitcoins are sold or bought there's an increased risk of fraud. Some "harsh" mechanisms are employed in order to mitigate it; for example, the trader is told to take a picture of himself holding his credit card. The challenge was to overcome natural suspicion and psychological resistance to such mechanisms.
Solution
Every experience radiates some "personality". In this case we created and communicated a personality that was characterized by two main traits: trustworthiness and friendliness. People are psychologically inclined to tango with products (and people) that radiate these traits.
WIREFRAMES
The steps of a checkout process that mitigates the risk of frauds are – by definition – unpredictable (they depend on collected data) and may occur asynchronously. We therefore focused on creating an understanding among users as to where they are in the process, what lies ahead, and the expected timings and dependencies of steps.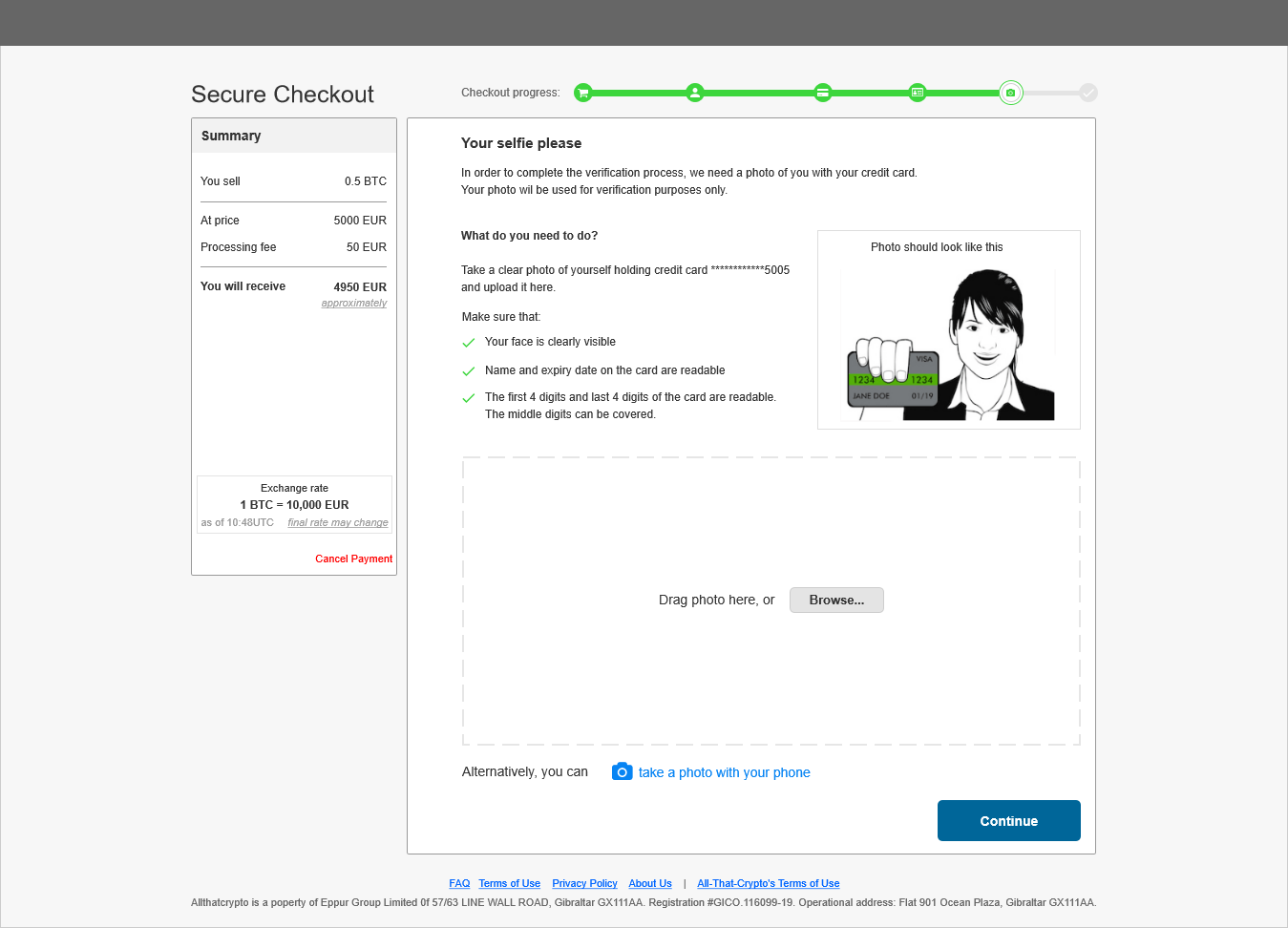 DESIGN
We radiated trustworthiness and friendliness by clever choice of shapes and colors. As for geometrical shapes we relied heavily on circles, the corner-less shape humans favor the most. We added illustrations of optimistic people's faces (we all like to look at them), and made ample use of green, the most comforting color.
Crypto Success
In the past year Simplex doubled the number of partners implementing their crypto purchase solution, among them leading crypto exchanges such as Binance, Huobi and OKEX.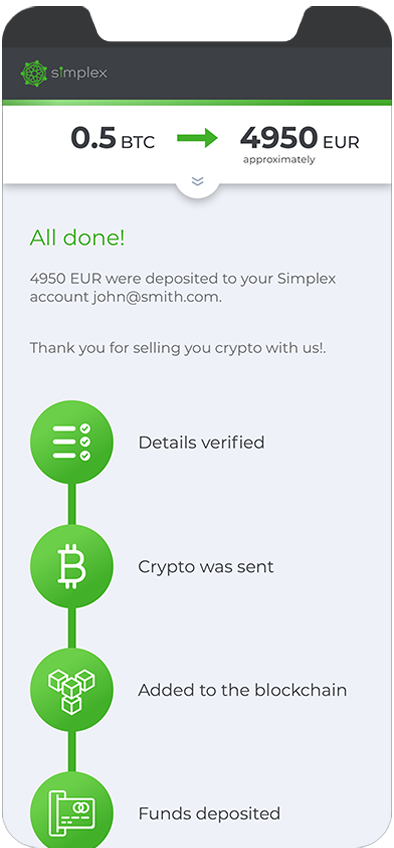 NEXT PROJECT