Trellis
Grapes, wine, and exquisite design
Trellis created the world's first AI-powered supply chain intelligence platform.
We joined in and crafted a cutting-edge experience that boosted the innovative quality of the offering.
Services
Branding, Research, Feature ideation workshop, UX architecture, UX design, UI design, Website design
Categories
Production | maps | AI | B2B | Agriculture | BI | Dashboards
Challenge
The food production and supply chain industry is highly conservative, therefore our challenge was to overcome its inherent resistance to innovation.
Solution
5IVE went for an all-out strategy and elected to present a super modern dashboard first off. As we predicted, the conservative users were totally amazed by the overarching perspective they instantaneously got over their business: they suddenly realized what's in for them.
WIREFRAMES
When planning the flow and wireframing the screens we put great emphasis on Information Visualization. We ideated and created clever data aggregators and stats that let users grasp the overall picture in a split second, and promptly allowed them to dive in and enjoy rich data and contextual actions.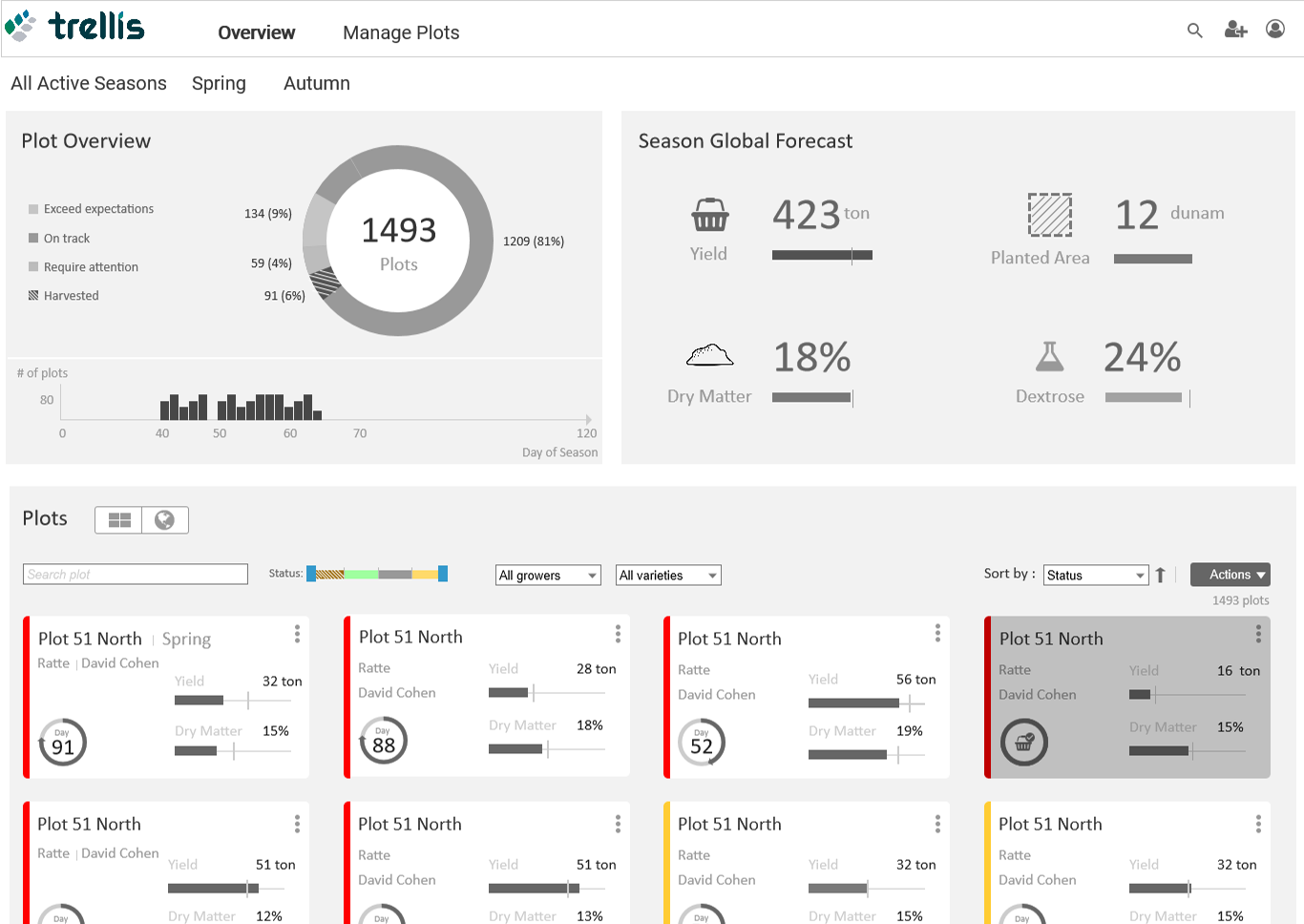 Design
Trellis is all about agriculture of fruits and vegetables – which happen to be the most delightful shapes nature can offer. So we took the bait and created a design that was inspired by the organic shapes of nature, as well as the colors of nature - such as the obvious green, but also the orange shade of autumn's leaves.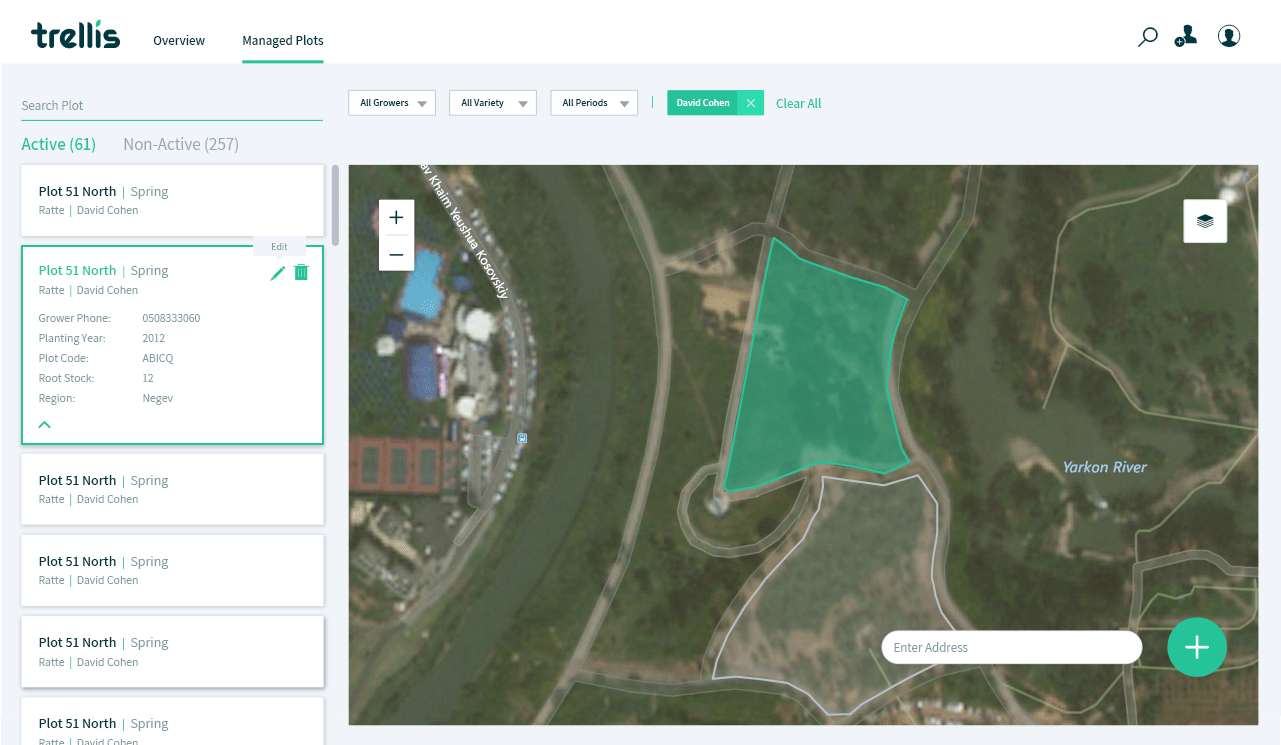 CUT PRODUCTION COSTS BY 15%
Today Trellis serves the largest food Industries with 1.5 Million growing cycles modeled and 5 Million daily data points, allowing them to cut production costs by 15%.
view live website
"5IVE is dedicated to clearly understanding the depths and complexities of your users' world and needs down to the finest details. They bring a whole new level of strategic thinking to your product while finding esthetic, creative and functional solutions to some of the most complicated design challenges."
Uri Rosenzweig, Senior Product Manager
Trellis
NEXT PROJECT